Autumn is here and its time to put the shorts away and dig out the woollens. Working from home is great but it does mean that we have to pay for the heating, not the office. We don't lose 30% of body heat through the head as the US military thought in the '50s, but we do lose between 7 and 10%. That's still a lot and makes investing in a good wool hat a very good idea. Wool is the ultimate insulator and is one of the most breathable fibres around. After all, it kept polar explorers and mountain climbers warm and safe from frostbite long before synthetic fabrics were invented. It's been keeping sheep warm for quite some time as well.
Black Yak hand knitted, fair trade, wool hats come in a very wide range of styles, colours, weights and sizes to suit even the most demanding of bonces. Each Black Yak hat is half lined with polyester fleece for extra warmth and comfort, so no more itchy foreheads and ears. Everybody deserves a warm and dapper napper!
Below is an essential selection of ten of the most popular Black Yak men's wool hats.
Its hard to go wrong with a classic beanie and these one-ply hand knitted wool beanies are just the job. They come in a variety of colours and styles and this is the one that I am wearing whilst writing this. The dog has claimed pride of place in front of the fire so I have to make do with the cold part of the room, but this is keeping me lovely and warm.
https://www.blackyak.co.uk/products/random-stripe-beanie/naya-pure-wool-random-stripe-beanie-natural.html
Bobble hats. Oh, where would we be without bobble hats?
Black Yak has an enormous variety of the classic bobble hat. One of my favourites is the two-ply reverse knit bobble with warm turn up in two tone dark spice and charcoal. A very versatile hat and a good fit for most heads.
https://www.blackyak.co.uk/products/two-tone-bobble-hat/two-tone-turn-up-bobble-hat-dark-spice.html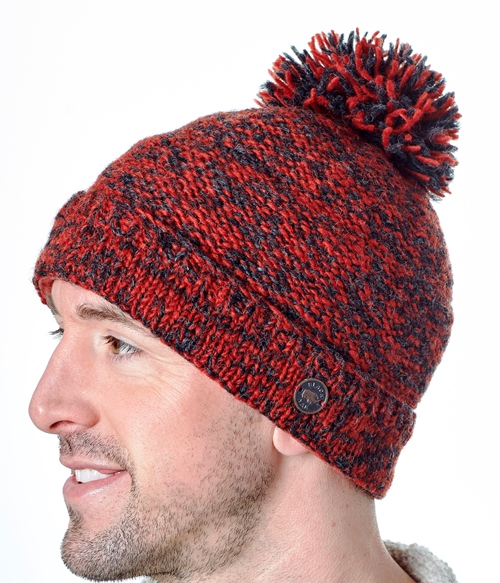 For extra warmth the classic watchman's hat is hard to beat. Hand knitted in pure new wool, polyester fleece lining and an extra warm thick turn up to keep ears warm. This one comes in camel, blue, purple, khaki and brick.
Back to the beanie. These chunky two-ply hand knitted beanies are pretty much a staple and come in a huge range of colours and styles. The natural electric beanie is a perennial favourite and is available in a whole range of colours. Practical, warm and just about as versatile as they come.
https://www.blackyak.co.uk/?search=Natural+electric+beanie+&x=0&y=0
Another of my personal favourites and just right for when you can't decide between a slouch hat and a beanie. The Black Yak moss baggy is spot on for comfort and warmth. Chunky knit and half polyester fleece lined for superb comfort. This one is a real winner for those with larger type heads.
https://www.blackyak.co.uk/products/natural-baggy-beanie/hand-knit-moss-two-tone-baggy-beanie-pale.html
Baggy hats are always popular and are really easy to wear. Slap it on, pull the back out and away you go. The basketweave baggy is light weight, very easy and one that ends up being glued to people's heads all through winter. A very good choice for spectacle wearers as well. It comes in charcoal, white, green, black, plum, pale natural, pacific blue and dark spice.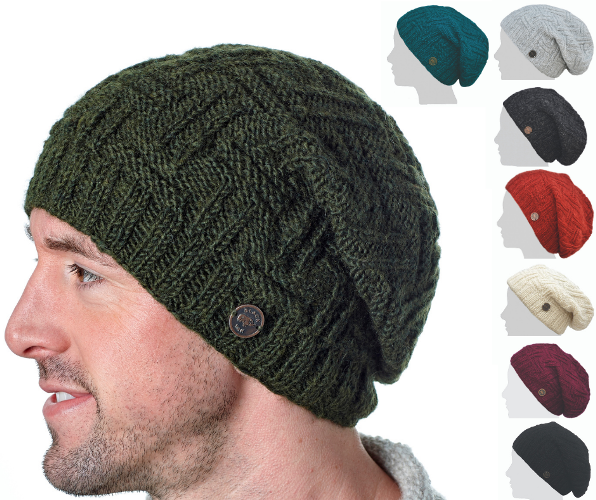 Winter is galloping up on us and snow will come along with it so what better hat than the snowflake bobble hats? Snowballs, icy winds and Jack Frost - meet the snowflake bobble hat - no contest. Always a good one for winter shopping trips. Pure new wool, polyester fleece half lined, hand knitted and fair trade.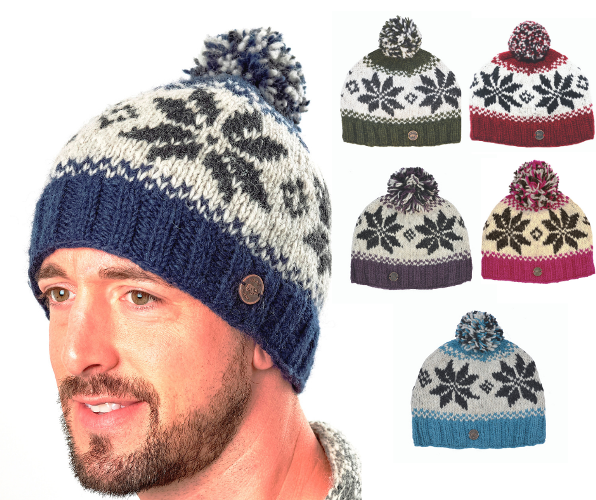 For a classic hand knitted pure new wool bobble hat you cannot beat the Black Yak ridge pattern bobble hat. A classic style and a perfect bobble hat for anyone, anytime, anywhere! This one comes in the ever-popular natural greys, reds, blues, greens, aubergine and brick.
A really popular lighter weight single knit patterned beanie that Black Yak is justifiably very proud of is the Naya pattern beanie. A delicate knit with a cross pattern for a perfect beanie and colours to brighten any winter weather. Matching mitts are also available with this lovely hat.
https://www.blackyak.co.uk/products/naya-pattern-beanie/pure-wool-naya-pattern-beanie-green-blue.html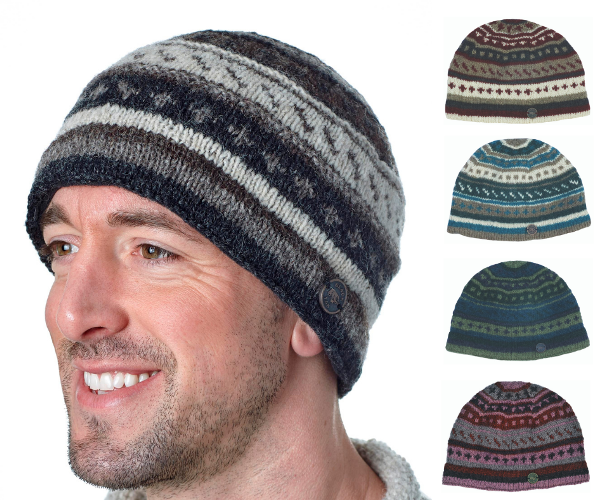 And now one for the man that has everything. Well almost. The brilliant fish hat. What a hat! Either long or short tailed. Which self-respecting fisherman could be without one of these? Like all Black Yak hats this one is hand knitted in pure new wool, has a headband liner of polyester fleece for comfort and improved fit and is fair trade.