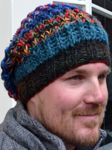 Slouch
Bobble
Individual
Headband
Beanie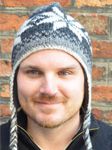 Earflap
Hats
Black Yak has the most amazingly wonderful hats.
Hand knitted on knitting needles, using only the best quality sheep's wool - like they should be.
They are half fleece lined to stop the itching to your ears and forehead and to keep you warm, but let the steam escape!
Hats displayed here are all adult sizes and are not appropriate for small children.