Fleece lined wristwarmer fruit button
Mustard
Please choose your colour
You have selected:
Mustard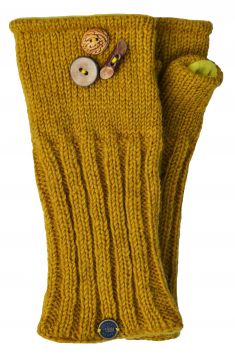 Great design.
Fruit wood three button wristwarmers, fleece lined for extra warmth. One button is made from half a peach stone, one is from a twig pruned from a fruit tree and the other is a slice from a pruned fruit tree branch. Now you know!
We really like these ones.
100% pure new wool.
Polyester fleece lined.
COLD wool machine wash.