Fleece lined
two tone
mitt
Bright red/smoke
Please choose your colour
You have selected:
Bright red/smoke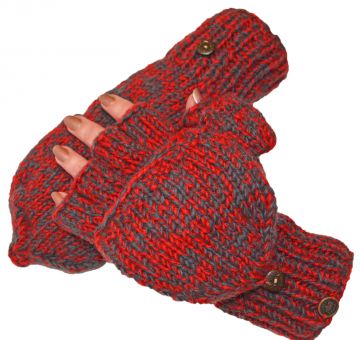 Fleece lined fingerless mitts or warm mittens - you decide.
The sequel. Fingerless mittens with a fold over finger cover - just great for snowballs or for working in that freezing cold office.
Our office is not freezing cold - apparently it is just energy efficient!
100% pure new sheep's wool.
Machine wash on COLD WOOL cycle ONLY.
Please note the fold over cover is fleece lined in these mitts.